Kubachi silver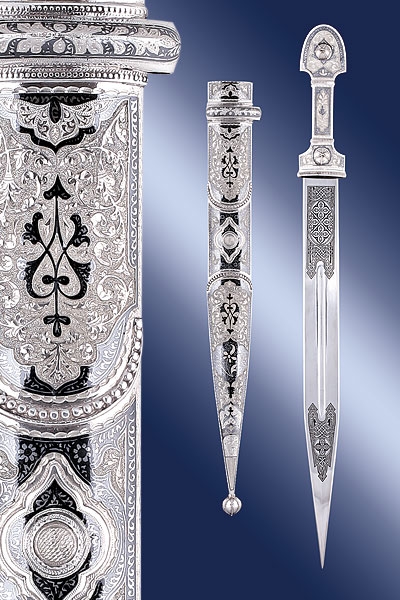 Luxury and mystery oriental wisdom and gentility - all this lies in two words, "Kubachi silver." Silver bracelet on her hand a gentle female attracts and captivates the intricate weave pattern. I want to solve these jewelry marks, understand their secret, never taking his eyes from the splendor of the precious metal. Kubachi silver - handmade, which gives them a special elegance, charm and prestige. True Women will appreciate the variety of jewelry: bracelets, rings, pendants, and these men inspire feats of silver dagger with a hilt of ivory, inlaid with precious stones. "Kubachi" on the right is the exclusive brand in the world of jewelry pieces of silver.

Kubachi skill is named for the place of craft - the Dagestani village Kubachi. In ancient times the Greeks developed the mines in the Caucasus, mined precious metals, including silver, and here engaged in manufacturing jewelry. So the locals took over the art of using metal. However, the independent Kubachi masters learned from the writings of the Arab historian al-Masudi, who lived in the X century.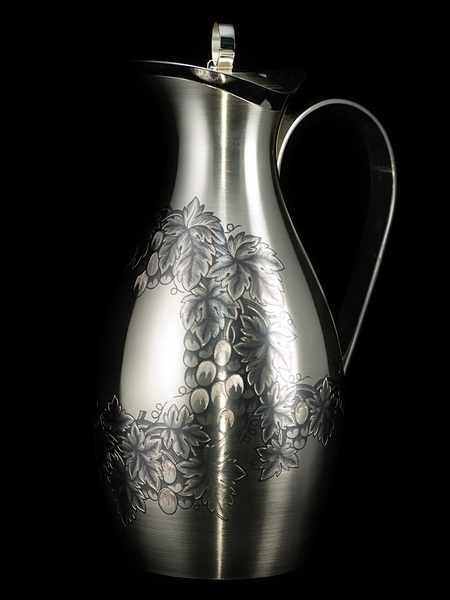 In his stories on the territory of village artisans living Kubachi - kolchuzhniki, made not only for its excellent protective properties of chain mail, but also the best weapons of war. Hence the name "Kubachi," which translated from Turkish means "weapon master cases" or "kolchuzhniki."

According to legend, it Kubachi artisans have created a Russian prince Mstislav sword, and for Alexander Nevsky - a shield. In several world museums housing works of jewelers from a mountain village. For example, at London's Victoria and Albert Museum has a collection of knives, once belonged to Queen Victoria. To her, it came as a gift from Alexander III, specially commissioned for the occasion at work Kubachi masters.

As the familiarization of silver jewelery produced magnificent jewelry and metal utensils. The merchants took away a precious commodity around the world, spreading the fame of Kubachi places. Become more common "wedding" jewelry Caucasian women. The first bracelets, lapel necklaces, rings and pendants that have survived to this day, belong to the masters of XVII - XVIII centuries. This is not the usual fine jewelry with floral ornaments blackened, and massive silver, inlaid with turquoise, almandine. Such decorations for the wedding dress only, and passed from generation to generation.