Zhostovo painting technique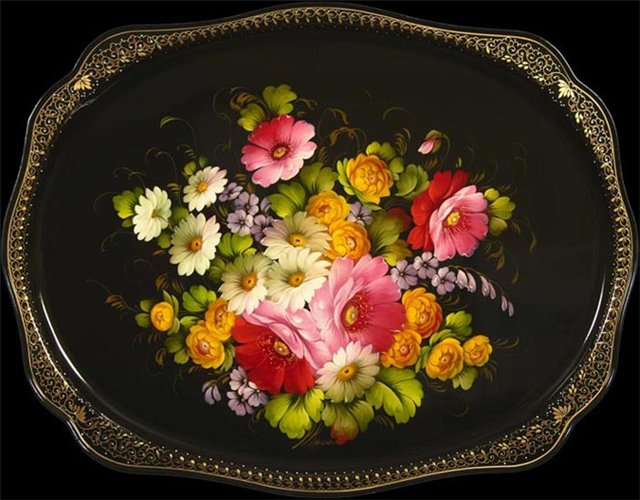 Zamalevka.
Razbelennymi planned to paint the overall silhouette of the composition, location of the main spots of color. "Zamalevannye" trays are dried in the oven for several hours.



Tenezhka.
In the dried paint zamalevok lessirovochnymi imposed shadows. This technique puts a bouquet of deep tones.



Prokladka.
Dense corpus letter. Shape of the bouquet are specified, lightens with solid colors.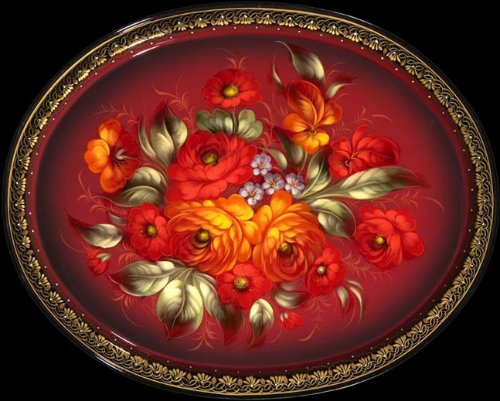 Blikovka.
Overlay identifies the amount of glare and light finishes sculpting shapes.



Chertezhka.
This method is quick and easy outlines the petals and leaves, seeds in the cups of flowers.



Linking.
Closing a letter - thin grass and flower tendrils combine and link it with the background.



Ornament.
Prettification gold paint on the side tray.