Velikiy Ustyug silver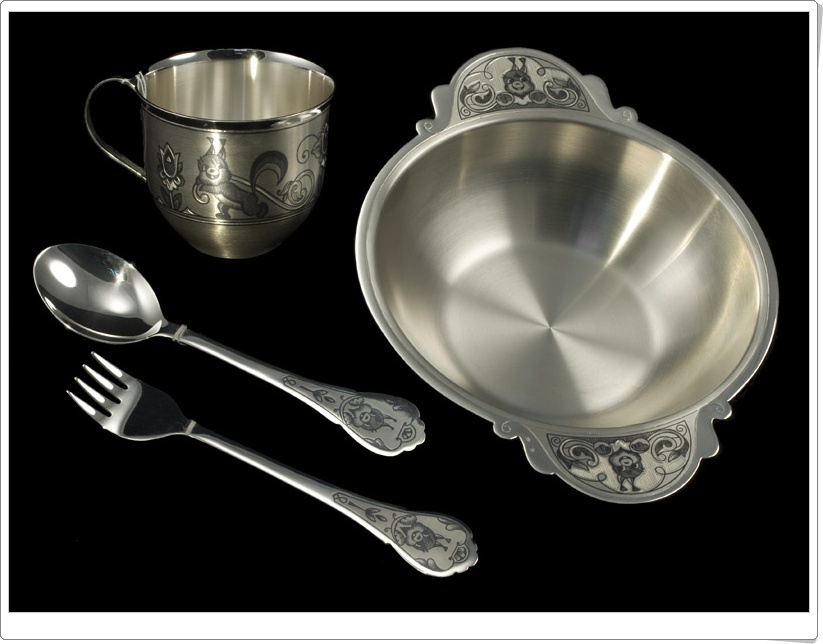 The works of decorative and applied art has always been one of the most popular works of original artists. Great Ustyug its national and international fame bought the famous "northern rabble" - Velikiy silver. As you know, blackening of silver "lives" in Russian art from the time of Kievan Rus. Of the three historical centers niello art - Moscow, Dagestan and Great Ustyug - the latter distinguished the highest level of performance and exquisite refinement of products. Manufacture of jewelery and silverware in the city has been known since ancient times. Tricks of the trade passed down from generation to generation.

In Great Ustyug has worked in the XVII century master silversmiths, but the highest flowering of art in this city rabble refers to the XVIII century. The first documented mention of Veliky refers to the mob in 1683.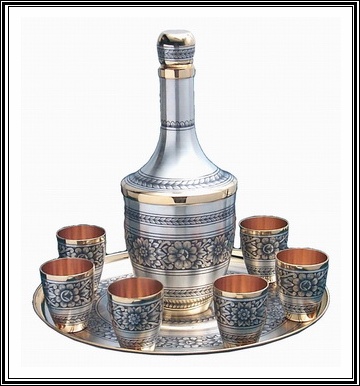 The real capital of the jeweler's art in the North was the Great Ustyug. Veliky master mastered a number of art and techniques given to their work features a unique identity. The influence of the mob was Veliky affects all art centers of the North: Vologda, Vyatka, Arkhangelsk, and subsequently Siberia Tobolsk, Irkutsk, Tomsk, Yakutsk. Using the same manufacturing techniques as the master of the Great Ustyug, local craftsmen have made only their own characteristics in the subjects of images and details of the picture.

Niello - an alloy of silver with copper, lead and sulfur. Crushed to a powder composition is rubbed into the grooves on a silver object nagravirovannogo pattern. When firing is firmly fused black with a silver surface, giving rise to a black graphic drawing. It is complemented by an engraving, chasing, gilding, niello background - prochekanivaniem special sharp tool, which creates a grainy texture of the metal surface. The method of preparation of the mob, and the proportions of the components depends on the strength of adhesion to the silver and black color shade. Ustyuzhane had its secret composition. From other similar centers of the northern populace is particularly strong and the rich gamut - from the ash-gray to deep black.

Northern Black describes a particularly strong part of Abies sibirica, the proportions of the component parts of which remained as a trade secret for generations velikoustyuzhskih masters. The Art of the northern populace period XVIII-XIX centuries occupies an intermediate position between professional and folk art, which, as we know, are extremely stable local artistic traditions. Products Ustyug masters emphasized massive forms of plastic, with smooth contours, rounded corners, which perfectly combines with the softness of engraving, which creates the impression of plasticity mob figure.